Official map of Kalapani, Limpiyadhura and Lipulek released by the Government of Nepal
Speaking at a special program organized at the Ministry of Land Management, Cooperative Development and Poverty Alleviation, Minister Padmakumari Aryal said it was historic to issue a new political and administrative map covering the previously abandoned Nepali lands.
Minister Aryal has termed the move to make the map public as "the best moment of this era".
Earlier, the government had mentioned in its policy and program that an updated map of Nepal would be made public.
"Now the map of Nepal has changed in the whole world," said Minister Aryal
She said that the Government of Nepal was ready to find a solution to the border issue through talks with India.
Minister Aryal said, "We are committed to resolving the issue through bilateral talks and diplomatic efforts with neighboring friendly India in the coming days. We are confident that friendly India will also take it positively."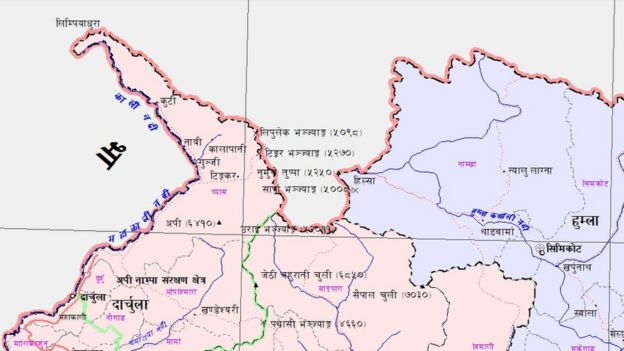 It is said that the map that was in vogue earlier was made in the year 2032 BS.
At that time, Limpiyadhura was considered as a disputed land and other lands were included in the map of Nepal.
According to Minister Aryal, Gunji, Nabhi and Kuti villages are now within the borders of Nepal in the new map.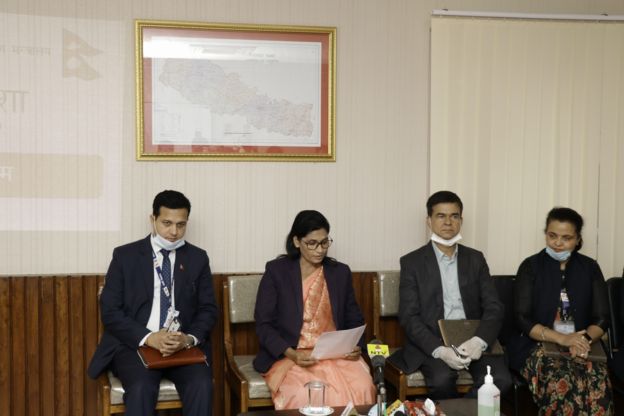 The government on Wednesday urged all to use the public map from now on.
Two days after the cabinet approved it, the government of Nepal formally unveiled the map of Lipulec, Kalapani and Limpiyadhura.